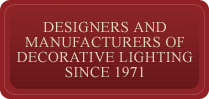 Keeling Lamps
by Laurie Keeling
30 Gina Lane
Marlborough CT 06447

Call Us Today:
860.705.9746
Custom Products By Keeling Lamps
Custom Products For Every Home
Keeling Lamps develops many custom products that bring light and colorful accents to your living space. From chandelier heights, paint colors, and custom designed pieces to windows, panels, glass frames and custom mirrors.
We invite you to learn more about our Hand Painted and Stained Glass products by visiting the sections below:


Copyright © 2010 Keeling Lamps. All Rights Reserved. |
SITE MAP
Keeling Lamps designs and manufacturers Reverse Hand Painted Lighting, Handcrafted Stained Glass Lamps and Custom Stained Glass Windows. Keeling Lamps also provides Home Lighting Consultations and Lamp Repair and Restoration services in Connecticut CT.