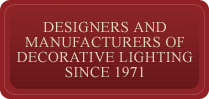 Keeling Lamps
by Laurie Keeling
30 Gina Lane
Marlborough CT 06447

Call Us Today:
860.705.9746
Custom Stained Glass Products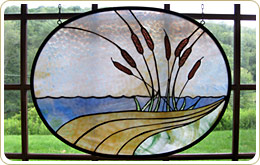 Custom Windows
Custom windows and panels can be made to order in any size or shape. They can be bordered in lead or brass and hung, or be made to fit a window frame or cabinet panel. Designs may be drawn from your ideas or ours. Glass choices can range in color, opaqueness, and texture.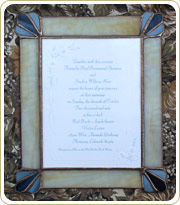 Stained Glass Frames
Custom stained glass frames can be created for invitations, pictures, or other items of sentimental value.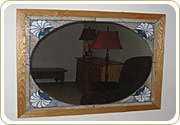 Custom Mirrors
We can design stained glass accented mirrors in any size and shape.
Copyright © 2010 Keeling Lamps. All Rights Reserved. |
SITE MAP
Keeling Lamps designs and manufacturers Reverse Hand Painted Lighting, Handcrafted Stained Glass Lamps and Custom Stained Glass Windows. Keeling Lamps also provides Home Lighting Consultations and Lamp Repair and Restoration services in Connecticut CT.